MIDWEST MOTOSPORTS
KAHOKA, MISSOURI
About the track: 1.5mi natural terrain loamy track in giant valley, 98% of track viewable from anywhere in pits, Running water & camper hookups. In operation over 10 yrs w/over 200 entries on average.
Gate Fee: $ 7
Race Fee $ 30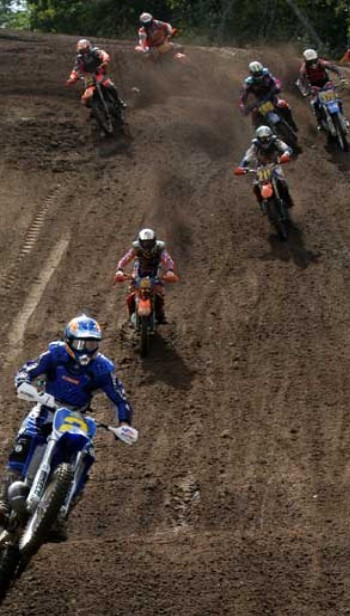 For information regarding Midwest Motosports contact Mike Burkhart at 660-727-3301.
Thanks to Jeff Howell at skunkwrx.net for the image of Ty Davis at Kahoka, September 28, 2003.